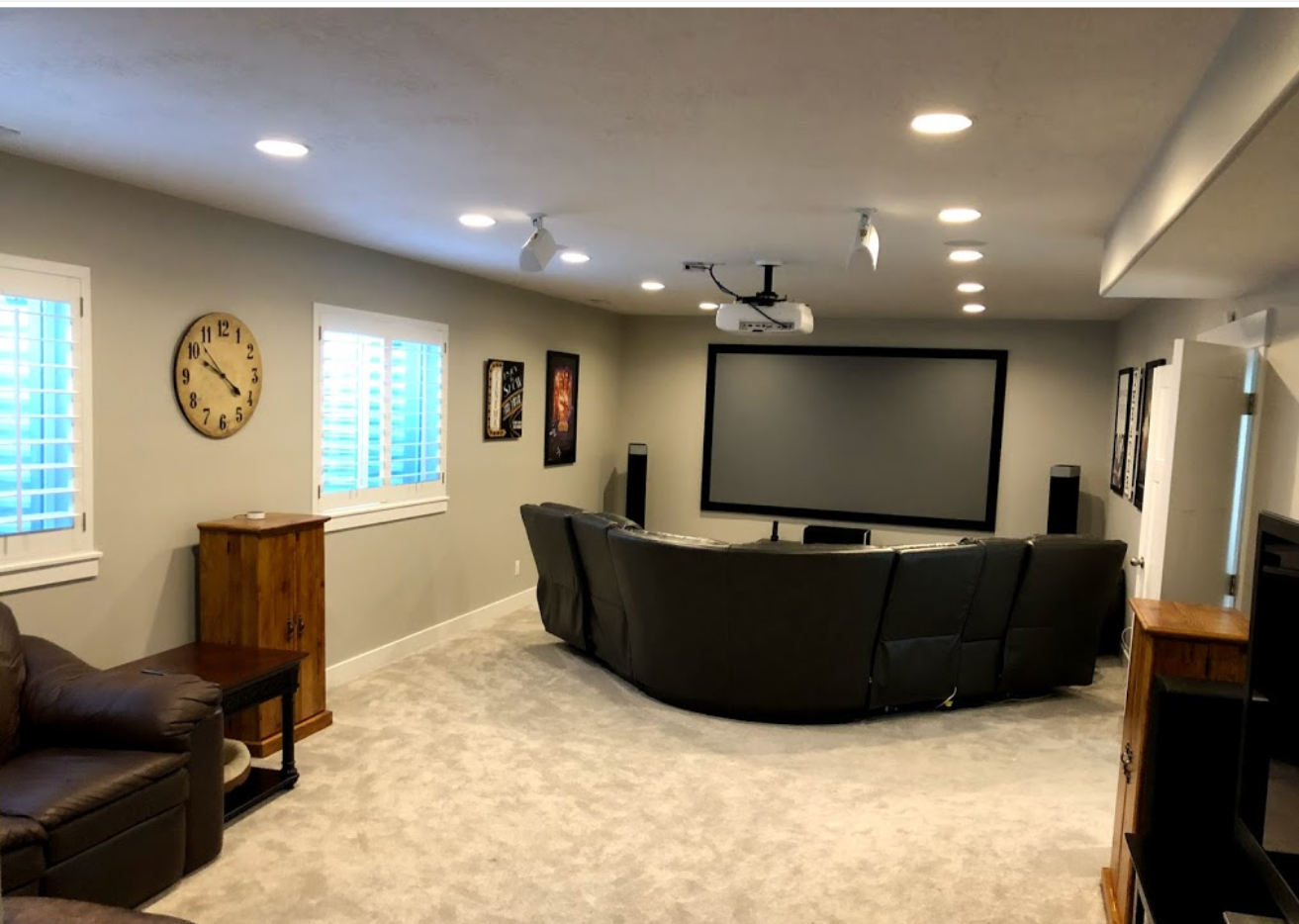 Ryan and his crew did a terrific job with our basement. Ryan was very helpful and gave us ideas to utilize space we hadn't considered. They were finished on time and under budget.
-
Steve Taylor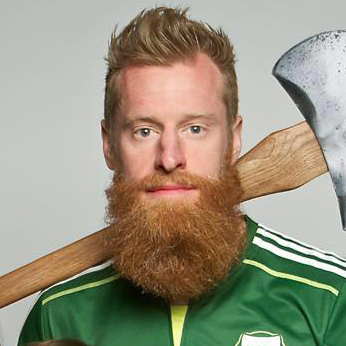 I've had the pleasure of working with Ryan and RWK on multiple real estate projects ranging from fix-and-flips, basement rehabs, and rentals. As a longtime real estate investor I have worked with many contractors in the past. Without a doubt Ryan is one of the best. Trust me, good contractors are hard to find! Ryan communicates well, works hard, and most importantly he keeps his word. I would highly recommend Ryan if you are looking for a skilled contractor.
-
Nathaniel Borchers
RWK Just finished my basement and I am extremely impressed. The contractors were neat and clean. The foreman always kept in contact and was always on top of all of our requests. They also kept us up-to-date as much as possible. Ryan has been amazing as well with the bid and the pricing is very comparable. I would highly recommend using his services. They even finished before the date that was given.
-
Misty Gustaveson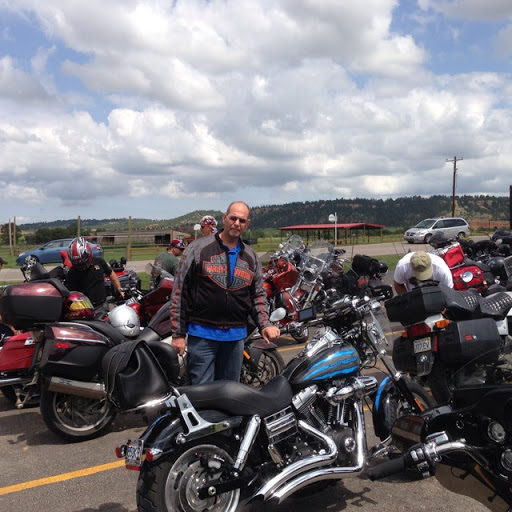 Ryan and his crew finished our basement with a beautiful full kitchen, two bedrooms, full bathroom and half bathroom, exercise room, large storage room, theater with fireplace, and dining area. It turned out exactly how we envisioned it. Ryan is very easy to work with and the quality work manship is first class. We would recommend him for any project.
-
Brent Haupt
RWK construction did a fantastic job on our basement remodel. The price was great, the timeframe was met and the quality and craftsmanship was outstanding. Ryan has excellent employees and subs, if you are looking to finish your basement I would recommend you contact RWK to get an estimate. You won't be disappointed...Make sure you ask Ryan about his home theater guy. My audio/video is phenomenal!
-
Jeff Hoffman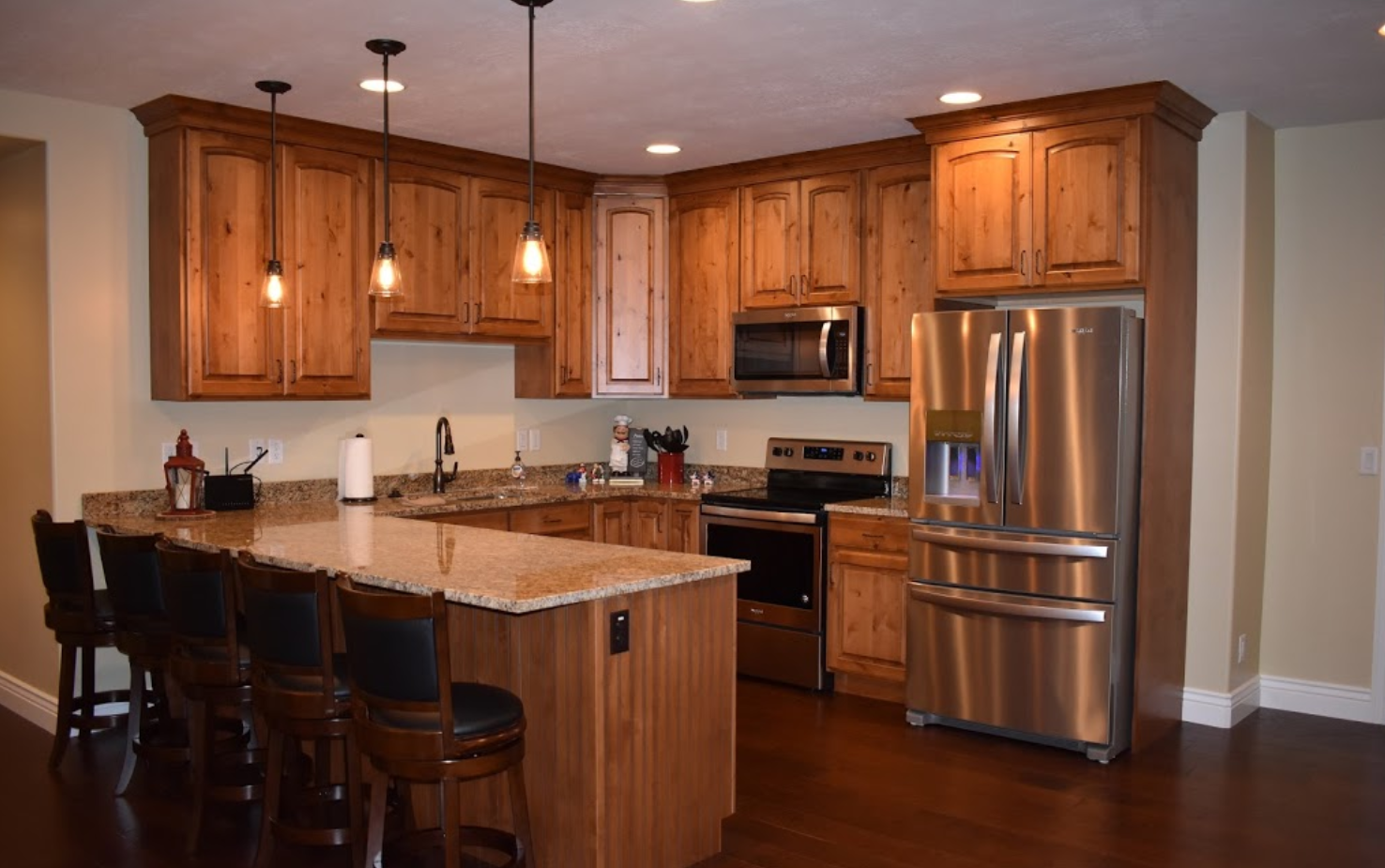 My wife and I are EXTREMELY happy with the job that was performed by RWK. The professionalism, honesty, and fairness of Ryan and his team was phenomenal. RWK provided us with a detailed break down of each task and associated cost up front. Ryan did a fantastic job ensuring that we stayed within or under the budgeted amount. This in turn led to a finished basement that exceeded our expectations without any surprises. If you are looking to have your basement completed, we would highly recommend RWK as your one-stop shop.
-
Jeff Budge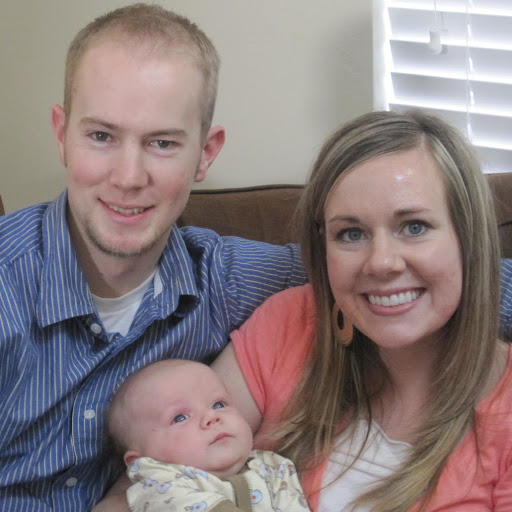 We used RWK recently to finish our basement. We couldn't be happier with our basement and the service we received. Ryan answers every call and text. He was awesome to work with. Our basement looks amazing. The quality of work is above what we expected and he stayed on budget. If we ever needed to do a project like this again would definitely use them.
-
Jessica Fralick
We are very happy that we hired RWK Construction. RWK Construction finished the basement in our home. Ryan presented very good ideas and options for us to consider in the design process. The work was completed as expected with quality craftsmanship. Ryan and his team worked hard. They were very conscientious, organized, clean, and their work was top-quality. I would highly recommend RWK Construction.
-
Darin Jorgensen
RWK finished our basement we asked that they match the design of the upstairs and I was blown away with how it turned out. It looks amazing!!! Ryan and his team were quick and did a great job in every aspect. Ryan was easy to talk to and willing to make changes that came up during the work and was willing to go the extra mile to make it the way we wanted. I would recommend them to anyone. Use RWK and you will not be disappointed

-
Trent Allgood
RWK was referred to us by some friends, and I gladly would recommend him to any of mine. If you need a basement done, call Ryan. He had the best price and a very high level of work and professionalism. He finished on the day he said he would before he started. His team was always professional as well and did a great job as well. Make sure you have him come out and take a chance to meet him if you are considering getting any work done.
-
CB Chambers
RWK Construction created my amazing apartment in my sons home! Ryan and his crew were extremely personable, professional, and easy to work with. During the basement finishing process, the lines of communication were always open and Ryan and his crew were quick to respond to any of our questions or requests. The quality and craftsmanship of our completed basement apartment exceeded our expectations, and we highly recommend RWK Construction.
Like
-
Kathy Crowther
I can't thank enough to Ryan and RWK Construction team for the work well done in our brand new house. He is a professional project manager. I would like to highlight that his team finished our basement ahead of schedule. He listened and answered all the questions we had about the process. They were very easy to work with and the communication was excellent. Their recommendations, based on our needs, have proven to be a success. The whole experience went very smooth and I highly recommend his services.
-
Oscar Ochoa
Let me tell you guys, there is a reason Ryan doesn't have any reviews less than 5 stars. If you are reading this, look no further, you have found your contractor! I had him finish my basement and he gave me a very fair price, finished ahead of schedule, and below budget! All of the subs he uses are very kind and respectful. The best part is Ryan actually communicates with you during the entire process which is unheard of for a contractor! I am not an easy person to please but I was very impressed with this outfit. I thought of removing a star because Ryan has University of Utah on his license plate, but decided I would forgive that small error! But in all seriousness, give RWK a call, you won't be disappointed.
-
David Byers
I spent about 2 months vetting different contractors to finish my basement. I put in the work so trust me when I say, you aren't going to find a better contractor out there. Ryan is one of the easiest people to talk to. He ALWAYS responded very quickly with any questions I had and usually within an hour or two. Ryan has years of experience so when I explained what I wanted our basement to look like he was very attentive and I knew he was going to get it right. His bid was very fair, he was straight forward with what everything would cost, and I didn't ever feel like he was just trying to make money off of me; I honestly felt like he wanted to give us a good basement that we would love. We had a few issues come up (like most construction projects--nothing that could have been anticipated) and Ryan was great about putting my mind at ease knowing that he would take care of those issues. My wife and I could not be more pleased with Ryan and RWK Construction, the people that work for him (particularly Ripken), and especially the end product.
-
Justin Guernsey
We are very happy with our basement finished by RWK. Ryan and his project managers were quick to respond and easy to work with. The quality is excellent and the job was done quickly and timely. Working with the subcontractors was great, they were all very friendly and easy to work with our busy schedule. Ryan helped us with the design and we feel like it's very functional and just what we hoped for. The final cost came within $1000 of the estimate we were given, so it was nice to know there wasn't expenses that Ryan wasn't prepared for, no surprise costs. We would use RWK again and I would recommend it to anyone.
-
Ty Gibson
We hired RWK to finish our basement and we are so glad we did! From the consultation we felt that Ryan was honest and fair which is not what we felt when other contractors came for consultation. We did have a budget we were trying to stay within Range and Ryan totally answered our question and worked with us on how we could do it. Trevor was over our project and was awesome!! He always answered our questions within the day and was so easy to work with them. We will definitely use RWK for future projects!
-
Kati Christiansen
Ryan and his crews were great! We are very happy with our basement and the work they did. These guys went above the call of duty on this job. We had a wedding two weeks before the finish date and the room was coming together, but wasn't going to be finished. At first we had planned to not use the room. But, we had so many guests that wanted to stay with us. So... I asked if we could make it good enough to put down an air mattress and have a toilet. Ryan heard the call and moved his crews around to have the room all finished before our wedding, two weeks before the scheduled finish date! This was truly an amazing experience, I can't recommend RWK enough. They saved the day when they didn't need to. Thanks guys!
-
Michael Blanchard
Ryan and his team were like the Bob Ross of construction. A happy little wall came out here, a fun little bathroom...made a complex process of finishing our basement to our specs seem easy. Kept right on a tight schedule, communicated well, looked for and fixed small mistakes, came in below budget, subs were all polite and excellent and seemed eager to please, even working after hrs and weekends. Had to pinch ourselves to make sure it was really so easy. A truly professional operation. Would highly recommend.
-
Jerald Boseman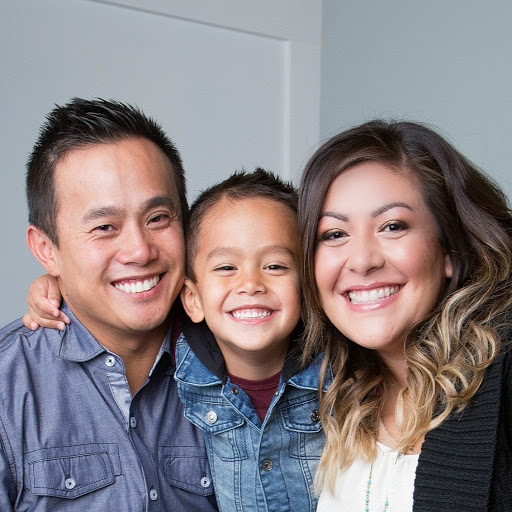 Before hiring Ryan to do our basement we got 2 other bids. He was the lowest and his bid was the most detailed. He took the time to explain where we could save money, what would work, and what wouldn't. He finished a little under budget and on time. Ryan,Trevor, and their whole crew was very professional and responsive. There was some minor hiccups during the process but they responded quicky and without inconvenience to us. It was worth the money to have a professional contractor handle our project. The end result was everything we expected and more. We will enjoy our space for many years to come. We highly recommend Ryan and his team!
-
Seth Chhour
We had Ryan and team finish our basement, put in a fireplace upstairs as well as new carpet throughout the whole house. If you are looking to have any basement work done please save your time and only make one phone call to Ryan from RWK construction. He is the most honest and ethical contractor you will find. When we looked at getting multiple bids for our basement, Ryan was the only one who broke out line by line what each item cost as well as being upfront on what he makes on the project. All other quotes had zero transparency from other contractors. Ryan and his whole crew were very professional and finished the project way ahead of what they promised us. I know many of you probably look at these reviews and think they are made up or paid for. I had the same thought. Rest assured, after just getting everything complete, I now know why he has such amazing reviews. I couldn't recommend Ryan more and you seriously won't find a better contractor who communicates as well as he does and cares about making customers happy. Oh and the quality of work is outstanding. I would give more than 5 stars if Google would let me...
-
Austin Holverson
Wow! We can't say enough good about RKW. When I met Ryan to do the bid, he was honest and fair about what we should and shouldn't do and helped to save us some money. Ryan gave us a competitive bid and based on their reviews, we felt the best about them. We're so glad we did. It's not often a contractor overdelivers like RKW. They came in under budget and finished our basement far quicker than they committed. Ryan was easy to work with and Ripken, the foreman, was on top of everything. The subs were all professional and respectful. Communication was great and they do high quality work. Go with RKW!
-
Todd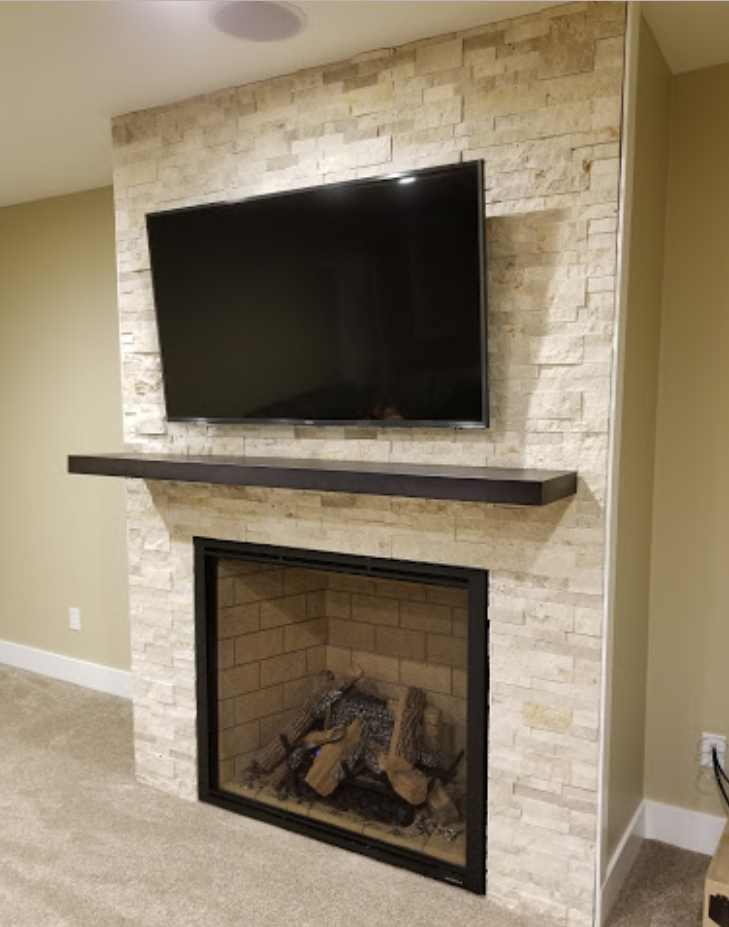 RWK was great to work with. They are very knowledgeable and polite. They did a great job finishing my basement while meeting the budget. Their communication was always clear and prompt; I always felt like I knew the status I the project. Of all the contractors I had bid my project they were the most reasonable. Aside from cost, the main reason I liked them so much is they were very knowledge and extremely polite to me and my family. 5 stars for sure.
-
Brian Cain
Ryan and his crew at RWK were the absolute best. Although Ryan was the last contractor (out of 5) we had come out to give us a bid, his estimate came in the quickest and lowest. We were able to review the numbers and hire him immediately. His professionalism and promise to stay in close contact throughout the construction process were obvious. There was never an unanswered call or text. The quality of his work was way above par, and he finished the entire basement quicker than he quoted. If you are looking for an honest, quick, and responsive contractor, and an all-around good guy, call Ryan.
-
Mike Hilbert
We had a terrific experience with RWK. We had a large project: a complete basement finish and significant remodeling throughout the house. The owner, Ryan, and the project manager, Trevor, both were terrific. The quality of the work was excellent. We are very glad we chose them.

-
David
Ryan remodeled our Kitchen and our family room! He did a fantastic job! The crew he has worked to great expectations and accepted comments when needed! I WOULD HIGHLY RECOMMEND RWK CONSTRUCTION TO ANYONE! Thanks for the super remodel
-
Rick Koller
Ryan and James were excellent to work with. They stayed in great communication through the whole process and delivered on time - Which was much faster than expected. The work looks beautiful. So happy with my basement!
-
Jeffrey Benson
Ryan is an exceptional contractor! I have used Ryan and his team on two separate projects and he delivered quality work, on time and within budget. He is attentive, talented and informative. He is fair, accurate and trustworthy. I would have NO concerns using him again or recommending him to others.
-
Matt Brunson
After getting four different bids for our basement, we went with Ryan and we are so glad we did! Ryan's company is efficient, competitively priced, and easy to work with. Their work is excellent and we are very pleased with the final product.
-
Rebecca Funk
Such a great team of hard workers! Everyone is super professional and friendly. The quality of work they did for us exceeded expectations, our man cave looks great! Ryan and Dylan were both especially great to work with.
-
Kellie Scott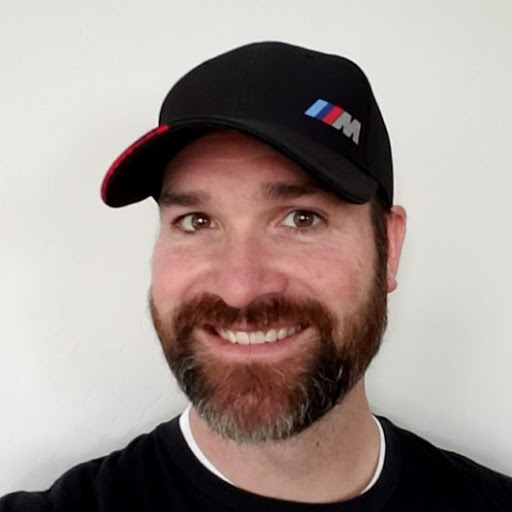 RWK was great to work with in finishing our basement. Our home was built new four years ago and RWK was able to help us match all the design and materials used on the upstairs to be the same as the basement. The basement looks as if it was completed with the upstairs. Ryan and Trevor were always quick to respond to our questions and would keep us updated on the progress of the project regularly.
-
Steve Gonzales
Ryan and Trevor were awesome to work with. They were very responsive, the work was quality, and the price was very reasonable. I would not hesitate to use them again if I have renovation needs.
-
Kelly Bennion
Ryan impressed us from the beginning He is kind, patient, genuine, confident and works really hard to deliver earlier than what is expected. He answered all of our questions and made the process quite enjoyable. He helped us trim the cost down throughout the project and we came in 10% under budget.
-
Richard Bean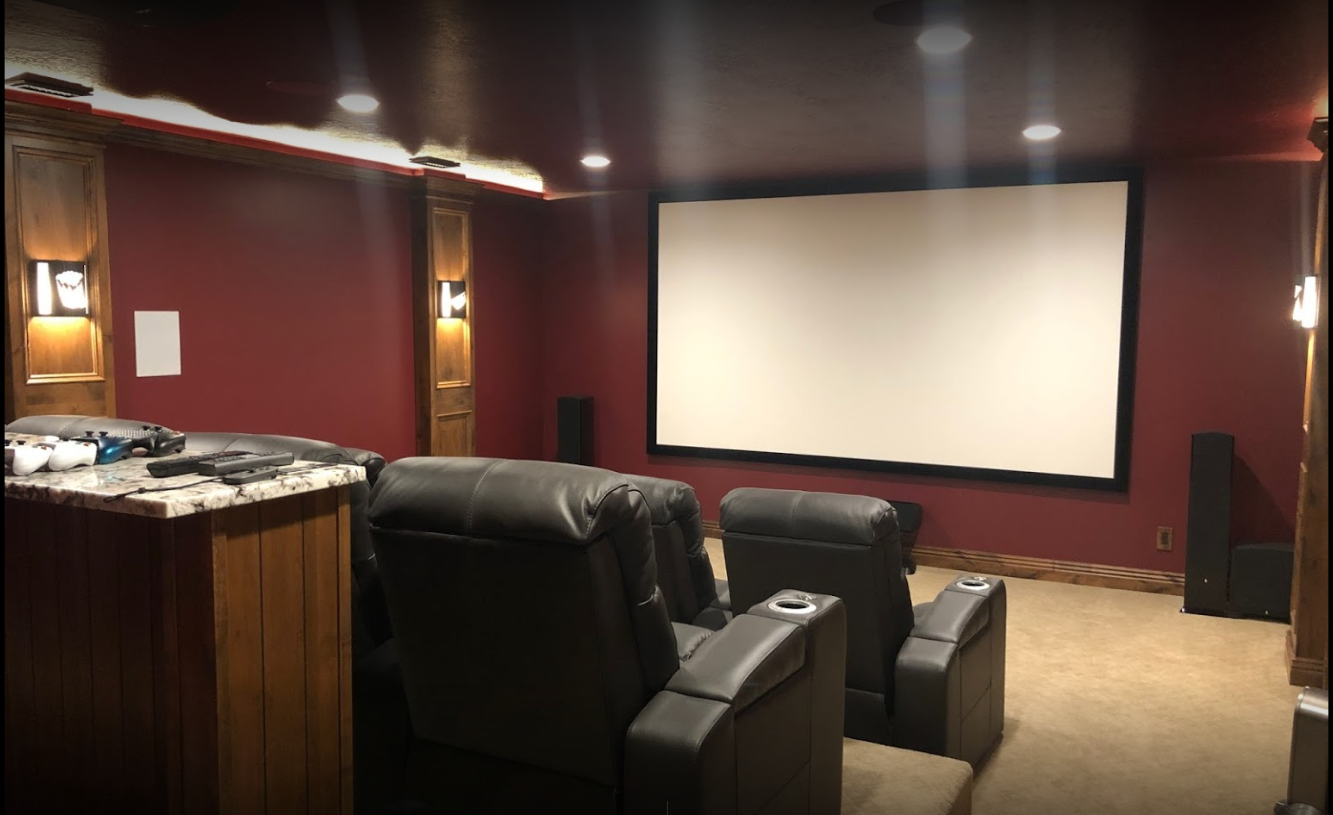 Could not be happier. Ryan and his foreman Ripken were always very professional and over and above helpful on getting us exactly what we wanted in our finished basement with a Home Theater that we LOVE! Top notch contractor you will not regret using.
-
Jeremy O
Ryan and Ripken built the basement of our dreams and upgraded our laundry room within the quoted budget. They matched the fit and finish of the original home builder and gave us a zero-depth shower, wet bar, ADA toilet, shower grab bars, and all the options we asked for. I will use them again for my next home project!
-
Ken Jefferies
Ryan was excellent to work with! He was great at communicating and they did a very professional job. We had our basement finished with him and were very happy with the outcome. A year later we had a small issue and he sent someone out to fix it for us with no hassle. We have recommended RWK construction to family and neighbors.
-
Robyn Reynolds
RWK is excellent to work with! Quality work, on time, on budget, professional. Ryan listened to our vision of the basement finish, and gave us options we never would have thought of. All subcontractors were on time and professional. The job was finished when promised and on budget. Ryan is great at communicating schedules and available to answer questions.


-
Cary Taylor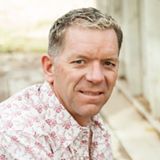 Ryan Koller at RWK Construction recently finished a Mother-in-Law apartment in the home we recently purchased. It was one of the best experiences I've had with a contractor doing work on our homes. He was great to work within our budget and is quite the perfectionist with his work. I will be using him again and would recommend him to anyone.
-
Roger Bailey